The importance of making eco-conscious decisions cannot be overstated. Every choice we make, from reducing waste to conserving natural resources, impacts the environment. One of the most effective ways to lessen our environmental footprint is by choosing eco-friendly products for our daily lives.
We've carefully selected the best green products to help you live more sustainably. These products promote environmental conservation and offer high-quality performance and design. So, without further ado, let's dive into our top picks for the best eco-friendly products of 2023!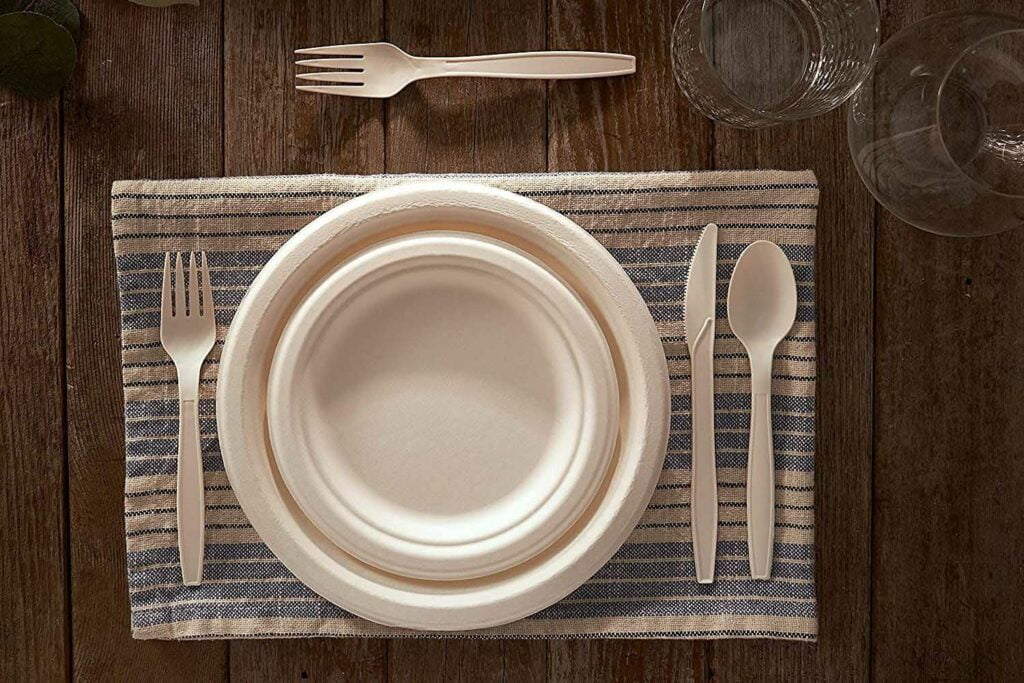 What is an Eco-Friendly or "Green" Product?
An eco-friendly product has been designed with the environment in mind. These products typically aim to minimize their negative impact on the planet by reducing waste, conserving energy or water, and utilizing sustainable materials. They often replace single-use or disposable items with reusable alternatives, contributing to a circular economy.
In addition, eco-friendly products may incorporate innovative technologies to improve their efficiency and reduce their carbon footprint. When you choose an eco-friendly product, you're investing in a high-quality item and supporting a more sustainable future for our planet.
The Best Green Products
Stasher's silicone storage bags are an eco-friendly alternative to single-use plastic bags. They're made of high-quality, food-grade silicone, making them safe for storing food and other items. These reusable bags are freezer, microwave, and dishwasher-safe, making them incredibly versatile and easy to clean.
The BLUELAND Clean Home Kit is an innovative solution to reduce plastic waste from traditional cleaning products. The kit includes three reusable bottles and three tablet refills, which, when mixed with water, create effective cleaning solutions for glass, multi-surface, and bathroom cleaning. The tablets are biodegradable and free of harmful chemicals, making them safe for the environment and your home.
Orblue's silicone stretch lids are a sustainable way to cover your containers, bowls, and cups. These stretchy, reusable lids can replace plastic wrap or aluminum foil, helping you reduce waste. They're made from food-grade silicone, so they're safe for food use and dishwasher-safe for easy cleaning. The 6-pack includes various sizes to fit a range of containers.
These reusable dishcloths are a great alternative to disposable paper towels or sponges. Made from a blend of cellulose and cotton, the Skoy Cloth is highly absorbent and can be machine washed or microwaved to sanitize. They're biodegradable and compostable, making them a sustainable choice for your kitchen cleaning needs.
The Chef'n EcoCrock is a stylish and practical solution for collecting food scraps in your kitchen. Its 3.3-liter capacity is perfect for small households or those with limited counter space. The bin's outer ceramic shell and inner plastic bucket are easy to clean, and its vented lid with charcoal filter helps control odors.
LastSwab's reusable cotton swabs are a sustainable alternative to disposable swabs. Made from durable, medical-grade silicone, these swabs can be cleaned and reused thousands of times. They come with a convenient carrying case for easy storage and travel.
Bee's Wrap is an eco-friendly alternative to plastic wrap made from organic cotton coated with beeswax, jojoba oil, and tree resin. These reusable wraps can be used to cover bowls, wrap sandwiches, or store produce, and they can be washed with cold water and mild soap for reuse. The assorted 3-pack includes various sizes to suit your needs.
Whiffkitch's bamboo dishcloths are an eco-friendly option for cleaning and wiping. Made from natural bamboo fibers, these cloths are highly absorbent and durable, lasting longer than traditional cotton cloths. They're machine washable, making them easy to clean and reuse.
Keep your fruits and vegetables fresh and clean with Purifyou's reusable produce bags. Designed for use inside the fridge, these bags allow non-leafy produce to breathe, prolonging their freshness. The high-quality double-stitched mesh polyester fiber ensures durability, while the easy-glide premium drawstring bead and pastel-colored tare weight tags add convenience and style. These versatile bags are machine washable, foldable, and lightweight, perfect for various uses, including groceries, laundry delicates, gardening, camping accessories, and toy storage. The set comes with five large, two extra-large, and two small reusable mesh bags, plus two bonus fish keychains to remind us of the environmental impact of synthetic products.
Eco-friendly and long-lasting, Smart Sheep Wool Dryer Balls offer a natural alternative to dryer sheets and liquid fabric softeners. Made from 100% premium New Zealand wool, these dryer balls are good for over a thousand loads, reducing waste and saving time, money, and energy. They naturally soften laundry without using chemicals or synthetics, making them ideal for those with sensitive skin and babies. Recognized as a 2019 "Best of the Best" product award winner by Hearst Media, Smart Sheep Wool Dryer Balls have been featured in multiple publications. The set includes six original wool laundry balls, felted in Nepal by women and minorities paid a strong living wage.
Seventh Generation Dish Liquid Soap is a powerful plant-based formula that fights grease and dried-on food. Free of dyes and artificial fragrances, this soap is gentle on your hands and the environment. The Clementine Zest & Lemongrass scent is from 100% essential oils and botanical ingredients. The soap comes in a 100% recycled bottle and is EPA Safer Choice Certified, USDA Certified Biobased Product 95% free and clear, making it a responsible choice for eco-conscious consumers.
The Google Nest Learning Thermostat is an innovative and energy-efficient solution for your home. With Auto-Schedule, this thermostat learns from you and programs itself, eliminating the need for manual programming. Home/Away Assist ensures you don't heat or cool an empty home by adjusting the temperature after you leave. You can control your thermostat remotely using the Nest app, and the Energy History feature allows you to monitor your energy usage and make informed decisions. The Nest Leaf appears when you choose a temperature that saves energy, encouraging eco-friendly habits.
Enjoy a variety of beverages with Hiware's reusable stainless steel metal straws, designed to fit all size tumblers. The set includes 12 straws, with three straight and three bent straws in two different sizes. Made from 18/8 food-grade stainless steel, these straws are BPA and lead-free, dishwasher-safe, and environmentally friendly. The set comes with two long nylon cleaning brushes, making it easy to rinse off stains. Suitable for many occasions, these straws are a cost-effective and eco-conscious alternative to disposable straws.
Serve up to 50 guests with this 300-piece dinnerware set, including 50 disposable paper plates, dessert plates, 12oz cups, forks, knives, and spoons. Made from sugarcane bagasse fiber and cornstarch, these plates and utensils are microwave and freezer safe, durable, and environmentally friendly. The large 7-inch utensils allow for a firm grip, making cutting and scooping through tough foods easy. Perfect for daily meals, events, and gatherings, this set saves you from doing dishes.
Add a splash of color to your shopping experience with BeeGreen's 12-pack of reusable grocery bags, available in various solid colors. These extra-large-capacity, lightweight, and durable bags can hold up to 50 lbs and are easy to fold and store in the included zippered carry pouch. The bags are machine washable, making them a convenient and eco-friendly alternative to disposable bags. Suitable for various occasions, these bags are perfect for daily use, grocery shopping, trips, camping, and holidays.
Maximize food storage options with these four assorted stackable and collapsible silicone containers. The airtight vacuum seal lids keep your food fresh, while the leak-proof design makes them perfect for indoor and outdoor use. These containers are made from 100% FDA-compliant, BPA-free, food-grade silicone and are temperature resistant, making them safe for use in the microwave, freezer, and dishwasher. The collapsible design saves 60% more space, making them perfect for small living spaces, dorms, RVs, and camping.
Make your beauty routine eco-friendly and zero-waste with Greenzla's reusable makeup remover pads. This pack of 20 pads is designed for years of use, eliminating the need for disposable cotton rounds or wipes. The pads are made from natural bamboo and organic cotton, making them soft, absorbent, and gentle on all skin types. The set also includes a cotton drawstring laundry bag and an attractive storage container for convenience. With Greenzla, you can trust that you're making an environmentally conscious choice without compromising on quality.

TreeBird's Biodegradable Dental Floss is an excellent starter pack for those looking to embrace a more eco-friendly lifestyle. This compostable alternative to traditional plastic floss offers a thorough cleaning without harming the environment. Made from 100% natural silk and waxed with plant-based Candelilla wax, this dental floss is gentle on your teeth and gums while still providing that fresh feeling. The sustainable bundle pack includes a 33-yard silk spool with a holder and two 33-yard refill spools, making it easy to stay stocked on this environmentally-friendly option. When using the floss, remember to be gentle due to the natural material, but rest assured that if you're unsatisfied, the company will do everything possible to make it right.
The Scrubba Portable Wash Bag is a lightweight, compact, and convenient solution for washing clothes on the go. Its patented washboard-in-a-bag design provides a machine-quality wash in just minutes, making it perfect for travelers and adventurers. Easy to use and electricity-free, the wash bag is versatile enough to handle small to medium-sized loads, including delicate items. Between washes, use it as a dry bag or a dirty laundry bag. Join over 300,000 satisfied users and enjoy peace of mind with a one-year manufacturer's warranty.
Experience portable power convenience with the Jackery Solar Generator 1000 PRO, a 1002Wh power station with two 80W solar panels. With dual-sided enhanced power generation efficiency, this solar generator charges quickly and has a long-lasting battery life. The foldable handle and waterproof solar panels make it an excellent choice for outdoor adventures and power outages. Enjoy stable power and safety, along with multiple ports for charging devices like phones, iPads, laptops, and drones. With a low self-discharge rate, this solar generator is perfect for off-grid living or emergencies. The package includes the power station, solar panels, cables, user manuals, and carrying cases for a complete solar power solution.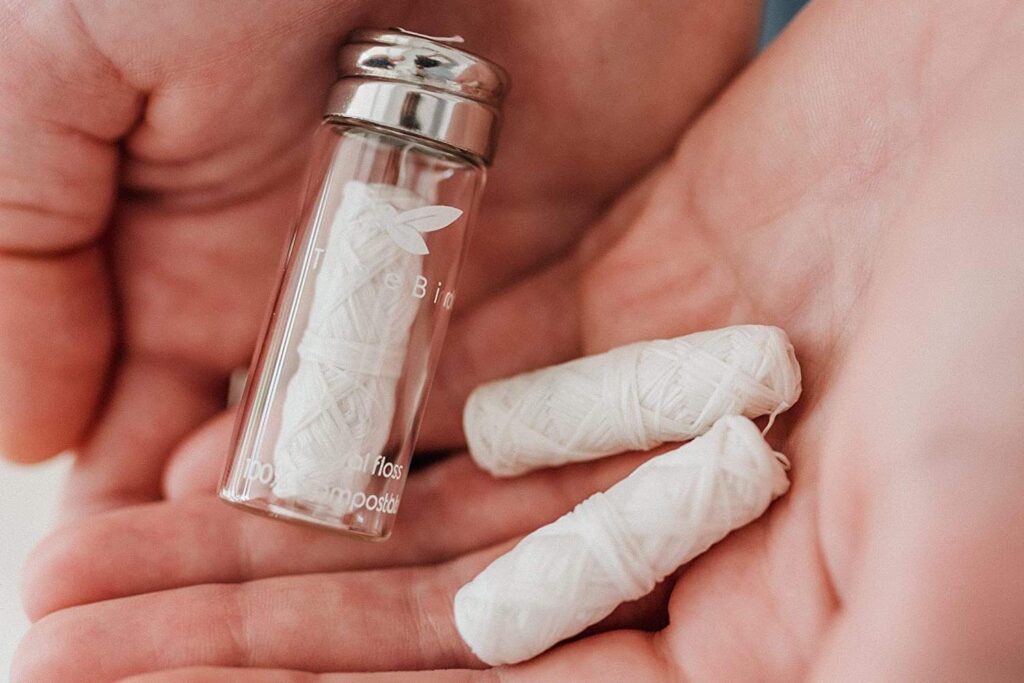 Tips for Purchasing Eco-Friendly Products
Research the brand: Look for companies that prioritize sustainability and have a solid environmental track record. Check for certifications, such as B Corp or Cradle to Cradle, which indicate a commitment to sustainable practices.
Consider the materials: Opt for products made from renewable or recycled materials, such as bamboo, hemp, or post-consumer recycled plastic. Avoid products that contain harmful chemicals or materials that are difficult to recycle.
Evaluate the packaging: Choose items with minimal or recyclable packaging to reduce waste. Avoid single-use plastics and look for packaging made from recycled or sustainable materials.
Check the product's lifespan: Look for durable, long-lasting products that can be repaired or repurposed instead of thrown away. This will save you money in the long run and reduce waste.
Read reviews: Check customer reviews and testimonials to ensure the product meets your expectations and delivers on its eco-friendly promise.
Wrapping Up
As you transition to a greener lifestyle, incorporating eco-friendly products into your daily routine is an excellent way to reduce your environmental impact. By following our tips and considering the products featured in this roundup, you can make informed choices that benefit you and the planet. Remember that every small step counts; together, we can create a more sustainable future for future generations. Happy green shopping!