When you think of Prime Day, eco-friendliness might not be the first thing that comes to mind. However, there are ways to buy sustainably during the retailer's big sales and be mindful of what you're buying. We've taken note of a few great deals using either sustainable materials or helping you to live a "greener" life. Below, we've rounded up some of the best eco-friendly Amazon Prime Day deals.
Table of Contents
What is Amazon Prime Day?
Amazon Prime Day is the retailer's yearly sale in July. Prime Day 2023 will be held from July 11-12. Many of the products sold on the site are significantly discounted during the sale. This includes some sustainable and green living products.
Some are also Climate Pledge Friendly, an effort among companies to reach net-zero carbon by 2040. But to take advantage of these deals, you must be an Amazon Prime member! Some deals are Prime Exclusives, so joining now gets you a 30-day free trial required to take advantage of most deals, and you can cancel at any time!
Not sure what to get? Let them pick. Amazon also offers Prime gift memberships for as little as $39.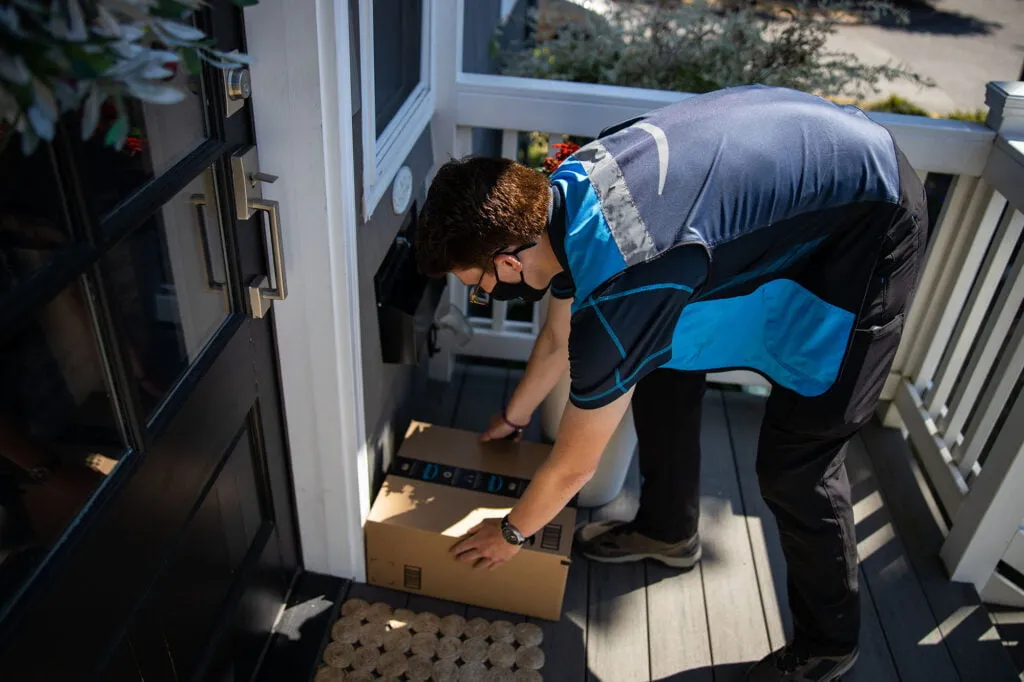 Eco-Friendly Amazon Prime Day Deals
We earn a commission if you make a purchase, at no additional cost to you.
Bamboo is a highly sustainable material, and Royal Craft Wood has a great kitchen drawer organizer that is quite affordable. In addition to your basic silverware, this organizer has larger spaces on the left and right sides for larger items. The sides of the organizer slide inward if you don't need that or have a smaller drawer.
We've seen these organizers, but few are this big at this price. We're picking one up ourselves.
Save with Prime
We earn a commission if you make a purchase, at no additional cost to you.
We've promoted Swedish dishcloths here on Green Living Insider before, but the above brand is currently on a limited-time deal and will likely be on sale on Prime Day. Limiting paper towel usage can significantly reduce waste, and these cotton-made cloths are reusable.
We earn a commission if you make a purchase, at no additional cost to you.
We spotted a 50% off deal on ScrubIt natural scrub pads. BPA-free, these pads are made from Sisal – a combination of fibers taken from coconut shells and agave plants. They also last longer than traditional scrubbing pads and can be used anywhere with tough grime and dirt.
You don't have to take our word for it either: reviews of the product back up ScrubIt's claims and note that their large size makes them much easier to work with than your standard sponge-type scrubbing pads.
We earn a commission if you make a purchase, at no additional cost to you.
We all love soda, but the amount of plastic waste it creates is astounding: (stat). We've owned a SodaStream for a couple of years and can say that the flavors are generally pretty good (even better now that some Pepsi flavors are available).
If soda isn't your thing, you can also create all kinds of flavored and unflavored sparkling water. Right now, it's 20% off on Amazon.
More Deals are Coming
We know our list of eco-friendly Amazon Prime Day deals is a bit short at the moment, but it's still extremely early, and many sales don't appear until the day of the sale. Bookmark this page and keep checking back. We'll be adding new deals as we find them.
And remember, it's not just items on Amazon that are on sale during Prime Day. Other retailers have used the event to start online sales of their own. If we spot any off-Amazon deals, we'll also add them here.
Stay tuned.